One thing I have learned over the past couple years is how to reduce the amount of laundry detergent I use. I was always the person who thought the more you add the cleaner your clothes will be or the stronger the scent, the cleaner the clothes. I was wrong. I was very wrong. I started to question my theories after my middle son was born. He has always had such sensitive skin and any and all detergents seemed to bother him. I was also starting to cloth diaper when he was born and was nervous about giving him rashes in the diaper area from detergent. When I started researching laundry soaps and sensitive skin I found a lot of information. I played around with several different brands and never found a detergent that I loved. I found ones that worked alright, but never a perfect solution for the whole family.
I started using Tropical Traditions a couple months back and so far I am really happy with the results. This powdered laundry detergent is free from dyes, perfumes, fillers or phosphates. With that in mind I can use it safely for Owen sensitive skin as well as with Raichlen's cloth diapers. Tropical Traditions laundry detergent has the built in power of oxygen bleach, making it a true stain fighting powerhouse. I have found that I am able to use a fraction this detergent compared to other commercial brands. For my largest loads that are highly soiled I use about 2-4 tablespoons of detergent. When washing a light load, I can use way less and still have really clean laundry.
an average sized scoop for us.
This detergent has a very soft fragrance. The ingredient label is pretty self explanatory with these three ingredients:
Soda ash, sodium percarbonate, mild surfactants
. This
Powdered Laundry Detergent is safe and effective at all temperatures on whites, permanent press, bright colors, pastels, prints, and delicates in hard or soft water. Please note that this is not a detergent for Silk or Wool.
What excited me the most was having a detergent for all of our laundry as well as diaper laundry. It gets to be pretty overwhelming having separate detergents. I mean I can handle it, but come on not the kids or the hubby. Oh Wait. Who am I kidding, I am the sole laundry doer. Oh well that was a fun little day dream. So, I guess, I have to say that I like having one detergent for everything.
Tropical Traditions is also the best place to get virgin coconut oil! I love their coconut oil and use it for all our cooking in the kitchen as well as for skin treatments. Coconut oil is know for its health benefits and you can always find amazing deals through Tropical Traditions. Check out the hundreds of uses for Coconut Oil!
Tropical Traditions Powered Detergent is normally $30.00 for a 5 lbs container, but right now you can grab it for 50% off until October 21st!
Special Price!

- Household Traditions Powdered Laundry Detergent - 5 lb.
Tropical Traditions is offering one Lucky Reader of Simple City Life a 5lbs container of their Powered Laundry Detergent! Enter below Via the Rafflecopter form for your chance to win!
a Rafflecopter giveaway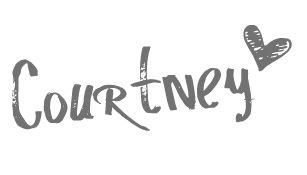 If you order by clicking on any of my links and have never ordered from Tropical Traditions in the past, you will receive a free book on Virgin Coconut Oil, and I will receive a discount coupon for referring you