I have been a long time user of coconut oil. I had a old friend that was fighting of postpartum sluggishness. She had read the coconut oil taken daily can help your metabolism*. I was also suffering for the same thing and started taking it myself. I noticed a difference within a short time. I would either add a teaspoon to my smoothie or just swallow it in the morning with my other vitamins. It took a little getting used to, but before long it was going down nice and easy! A few months later we were in the thick of battling Owen's eczema. After a little research, I began using coconut oil all over his skin and on his diaper rashes. Again the powers of the coconut took over and helped Owen horrible skin issues. It did not cure it, but it provided much relief. I eventually found myself using coconut oil for my own skin and started to cook with it. The flavor of coconut oil is much more appealing than your tradition vegetable oils. Over the past few year I have discovered
countless uses for coconut oil
! From the bedroom to the kitchen, Coconut Oil is one fabulous product!
Now that you know all the wonderful things you can do with coconut oil, let me tell you about my sponsor,
Tropical Traditions
. Tropical Traditions is a family owned company that believes in the power of what you place in your body. The have researched the benefits of coconut oils as well as all things that we consume. Tropical Traditions has several products to choose from. You can purchase their 100% Coconut Oils as well as several other products containing the healthy benefits of coconut oil.
I have been using
Tropical Traditions Coconut Oil
for the past several weeks. I have been very happy with the results of this oil compared to other oils I have used. I find Tropical Traditions to have a wonderful natural coconut aroma. When cooking with this coconut oil I have found the oil to have a mild taste and consistency. Again, I have been able to take this oil whole as a metabolism booster as well as a nice all over moisturizer. When Owen's skin is getting a little rough, I just walk to the kitchen and spoon out a little oil for him! :) I am looking forward to making some natural bug repellent this summer by mixing coconut oil with neem or peppermint oils!
Come back on the 12th for your chance to win your own quart of Coconut Oil in our
Honor the Earth
event!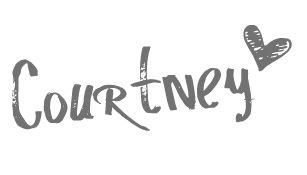 Disclaimer:
Tropical
Traditions
provided me with a free sample of this product to review, and I was under no obligation to review it if I so chose. Nor was I under any obligation to write a positive review or sponsor a product giveaway in return for the free product.
*http://www.terawarner.com/blog/2011/01/coconut-oil-a-nutritional-and-metabolism-booster/