Can you think of one person that wouldn't love to receive a box of goodies every month in the mail? Ya, I couldn't either! You what is better than a plain old box of goodies? A box of eco friendly, organic products, that's what. And you know who happens to provide such a service? The fine folks at
Conscious Box
.
Finding fine organic products and green living products around town can be a bit difficult at times. Sure you favorite department store may have a few popular brands, but what about the 1,000 other amazing companies out there that have your health at mind. How on earth do you get started learning and trying all those products? I suggest subscribing to Conscious Box. Each month you will get a box that is packed to the gills with products you can trust in sample sizes portions- perfect to try and decide if it is right for you. These products vary from beauty products, kitchen cleaners and laundry samples. You will also find several coupons to save big on products that are 100% good for you.
My box this past month came packed full with products that I have already fallen in love with. Just to give you an idea of what was in my box, here is a picture of everything.
As you can see the boxes are full! Owen devoured the Oogies popcorn, I have started using generationMe laundry soap and the parsley plus countertop cleaner is amazing! I am a big fan of Juice Organics and was thrilled to receive a sample product and a coupon! There are so many more things tucked inside.
I have been jotting down my favorite products, finding them on facebook and waiting for the funds so I can replenish my items. Conscious Box is a complete win-win for any eco crazy nut job like myself! ;) Head on over and like their
facebook
page or say hi over a nice
tweet
. This team behind Conscious Box is keeping you and our environment top priority, each and every month! (unlike something else you get every month...this is something you can look forward to getting month after month! ;))
Conscious Box will be giving one Conscious Box in the
Green Your Mom Giveaway
! Enter now!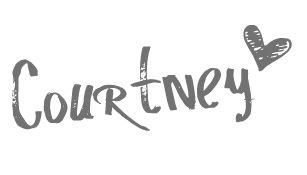 **I was not paid for this review. All opinions are 110% my own. Depending on the product, my in house review panel, made up of three fabulous and very opinionated minds may contribute. I will not endorse a product that I do not believe in and have the right to remove my post if false information has been provided.